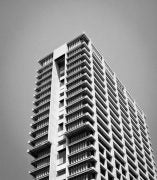 Richard F. Kosobud, PhD
Professor Emeritus
Economics
Selected Publications
"Cost-Effective Control of Urban Smog: The Significance of the Chicago Cap-and-Trade Approach," with Houston H. Stokes, Carol D. Tallarico, and Brian L. Scott. London: Routledge, 2006.
"Emissions Trading: Environmental Policy's New Approach," New York: John Wiley & Sons, 2000.
"Market-Based Approaches to Environmental Policy," with Jennifer M. Zimmerman; editors and  contributors; New York: Van Nostrand Reinhold & Co., 1997.
"Tradable Cumulative CO2 Permits and Global Warming Control," Energy Journal, June 1994, pp. 213-232.
"Cost-Effective Control of Urban Smog," Editor, (Chicago, IL: The Federal Reserve Bank of Chicago,  1993.
"International Conflict or Cooperation Over the CO2 Climate Impact?" Kyklos, 37, 1984, pp. 638-659.
Notable Honors
June 1984 - April 1988, National Science Foundation Grant, "Climate and the Economy"
1973-1979, NICHD Grant, "Econ Growth&Demographic Interrelations"
Education
PhD, University of Pennsylvania, 1963
Professional Memberships
Recipient of grants from the U.S. EPA and the Illinois Environmental Protection Agency to promote work on incentive approaches to improve air quality
Recipient of a John D. and Catherine T. MacArthur grant to organize the Workshop on Market-Based  Approaches to Environmental Policy, 1992-1995
Visiting Scientist, Argonne National Laboratory, 1990-1993
Research Currently in Progress
Market-based approaches to environmental policy