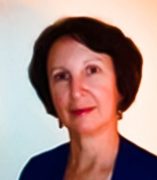 Evelyn Lehrer, PhD
Professor Emerita and Director of Undergraduate Studies
Economics
Contact
Address:
601 S Morgan St.
Office Phone Voice:
Email:
Related Sites:
Selected Publications
Religion, Economics, and Demography: The Effects of Religion on Education, Work, and the Family. Routledge Press, 2009.
"Age at Marriage and Marital Instability: The Becker-Landes-Michael Hypothesis Revisited," Journal of Population Economics 21(2):463-484, 2008.
"Religion as a Determinant of Economic and Demographic Behavior in the United States" in Population and Development Review, 30(04):707-726, 2004.
"The Economics of Divorce," Pp. 55-74 in Shoshana-Shechtman (ed.) Marriage and the Economy: Theory and Evidence from Industrialized Societies.  Cambridge: Cambridge University Press, 2003.
"The Determinants of Marital Stability: A Comparative Analysis of First and Higher Order Marriages," Research in Population Economics, 8:91-121, 1996.
"The Impact of Children on Married Women's Labor Supply: Black-White Differentials Revisited," Journal of Human Resources, 27 (3): 422-444, 1992.
"The Three Avenues to a Registered Nurse License: A Comparative Analysis," with William White and Wendy Young,  Journal of Human Resources, 26(2), 1991.
Notable Honors
2000, Alumni Award for Distinguished Teaching, CBA
1997, Teaching Recognition Award, CETL
Education
PhD, Northwestern University, 1978
Professional Memberships
Member of Editorial Board, Social Science Research
Research Currently in Progress
The economics of union formation and dissolution, Determinants of female labor supply behavior, The role of religion in economic and demographic behavior