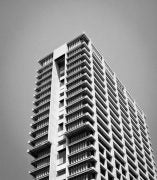 Oscar Miller
Professor Emeritus
Economics
Contact
Address:
601 S Morgan St.
Office Phone Voice:
Email:
Selected Publications
Reviewer of Midwest Review, Summer, 1990.
Reviewer of Economics Cooperation in the Middle East, by G. Fishelson, Westview, 1989.
" Jerusalem History and PLO Claims," Chicago Sun-Times, May, 1989.
"Economic Conditions in the Middle East," Chicago Sun-Times, January, 1985.
"Economics Status of Jerusalem in Middle East," Chicago Tribune, September, 1984.
"The Fall and Rise of Galut (Exile) Mentality" Midstream Magazine, Fall 1996.
Notable Honors
May 1993, Distinguished Service Awa.-OperationAble, Claude Pepper
1982, Silver Circle Award, Nominee
Education
MA, University of Chicago, 1948
Professional Memberships
Conducted Elder Hostel July 14-July 18, 1997 at Perlstein Center, Wisconsin Dells, WI. Topic was Ethical Choices in Economics.
Associate Vice Chancellor for Student Services and Dean of Students, Emeritus, University of Illinois at Chicago, 1968-1983.
Assistant Professor, Associate Professor, Professor, Department of Economics, UIC, 1948-present.
Assistant Dean, College of Business Administration, UIC, 1967-1969
Nominee, Silver Circle Award for Excellence in Teaching, 1982.
Provided Questions to ETS for Economic Advanced Placement Exam
Listed, American Men of Science, 1980.
Listed, Who's Who in America, 1975.
Member, American Economics Association
Member, Midwest Economics Association.
National Vice President, American Professors for Peace in the Middle East.
Research Currently in Progress