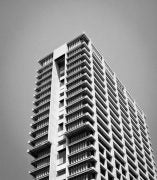 George Rosen, PhD
Professor Emeritus
Economics
Contact
Address:
601 S Morgan St.
Office Phone:
Email:
Selected Grants
American Institute of Indian Studies Faculty Research Grant for three months, December 87-March 88, for research on Indian economic reform; also AIIS grantee, academic year 1983-84
Selected Publications
Globalization and Some of Its Contents: The Autobiography of a Russian Immigrant, (Xlibris Press: Philadelphia, 2005)
"Economic Development in Asia," (Ashgate Publishing Co.; Brookfield, VT), 1996.
"Contrasting Styles of Industrial Reform: China and India in the 1980's" (University of Chicago Press: Chicago), 1992.
"Industrial Change in India, 1970-2000,"  (Riverdale Co., Riverdale, MD and Allied Publishers, New Delhi, 1988).
"Western Economists and Eastern Societies: Agents of Change in South Asia, 1960-1970," (Johns Hopkins University Press: Baltimore: 1986 and Oxford University Press, Delhi, 1986).
Decision-Making, Chicago-Style, (University of Illinois Press: Urbana and Chicago; 1980).
Education
PhD, Princeton University, 1949
Professional Memberships
Distinguished speaker, Center for Advanced Study for International Development, Michigan State University, 1999.
Guest Speaker, Peking University, China Center for Economic Research, 1999
Golden Jubilee Lecture, Dept. of Commerce, Osmania University, Hyderabad, India: "Industrial Technology and India," 1999
Consultant, Robert Nathan Assoc., on "Economic Policy Reform in Egypt," Jul-Aug, 1994, Cairo,  Egypt
Participant Ditchley Foundation Conference on "Future of India" Ditchley Park, England, June '92
Participant Asia Foundation Conference on "American Policies in Asia," 1992
Contributor India Briefing 1991 (Asia Society, NY, City; 1991)
Woodrow Wilson International Center, Washington, DC, fellow 1989-90 (December 1- March 31, 1990)
Treasurer, American Committee for Asian Economic Studies, (1984-1987; 1990 to 2000)
Book Editor, Economic Development and Cultural Change, 1987 - 2004
Research Currently in Progress
Indian Economic Policy and U.S.-Indian Relations
Economic Reform Process-Political Economy of Reform,
Economists and Economic Policy Making