Apr
20
2023
UIC Economics Alumni Reception
April 20, 2023
5:30 PM - 7:30 PM
Address
145 N Dearborn St., Chicago, IL 60602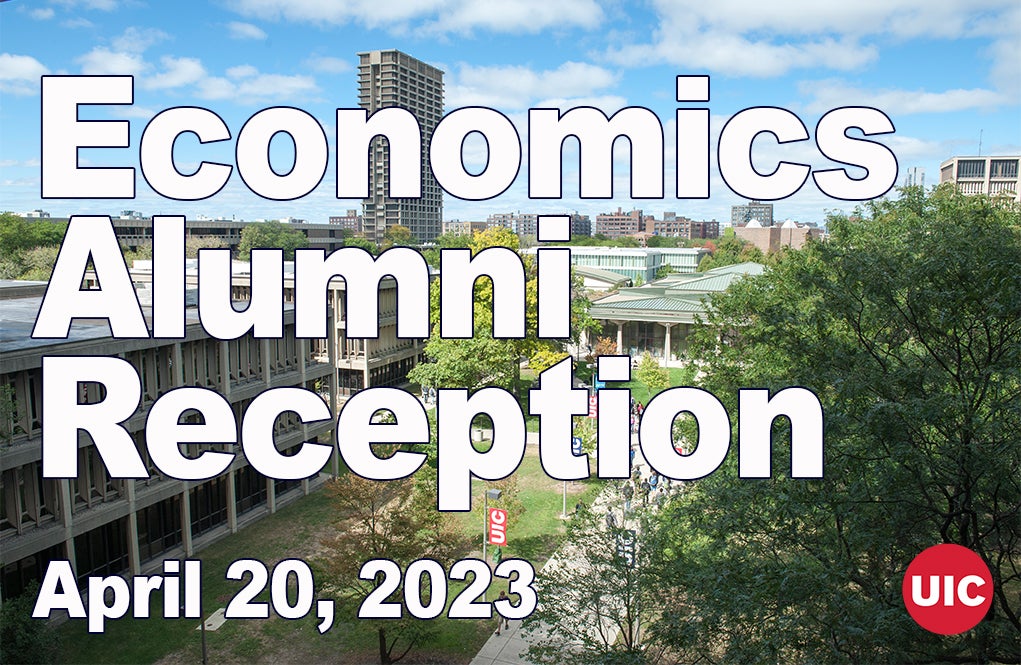 Get together with Economics Department faculty and alumni over food and drinks at The Dearborn.
Acting Department Head Darren Lubotsky will share some updates about the department, and Professor Steven Rivkin will give a brief synopsis of research he is conducting with other UIC faculty and graduate students titled "Attracting and retaining educators in Hard-to-staff schools."
Please RSVP by April 13, 2023 or sooner. Note that space is limited and registration may fill.
RSVP here
Contact
Department of Economics
Date updated
Feb 24, 2023