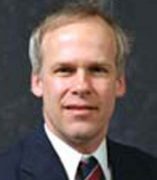 Paul J. Pieper, PhD
Associate Professor
Economics
Contact
Address:
601 S Morgan St.
Office Phone:
Email:
Selected Publications
"Do Economics Departments with Lower Tenure Probabilities Pay Higher Faculty Salaries," (with Ronald Ehrenberg and Rachel Willis), in The Review of Economics and Statistics, November 1998, pp. 503-512.
"The Economics Major: A Cross-Sectional View," (with Rachel Willis), in The Journal of Economic Education, Fall 1996, pp. 337-349.
"Federal Deficits and National Saving," (with Robert Eisner, in James Gapinski ed.), The Economics of Saving, Kluwer Press, (1992), pp. 109-133.
"The Measurement of Construction Prices: Retrospect and Prospect", in Fifty Years of Measurement: Proceedings of the Fiftieth Conference of Research in Income and Wealth, University of Chicago Press and NBER, 1991, pp. 293-327.
"The World's Greatest Debtor Nation?", (with Robert Eisner), North American Review of Economics and Finance, (Spring 1990), pp. 9-32.
"A New View of the Federal Debt and Budget Deficits," (with Robert Eisner), American Economic Review, 74 (March 1984), pp. 11-29.
Notable Honors
2001, Alumni Award for Service, College of Business Administration
Education
PhD, Northwestern University, 1984
Professional Memberships
Elected member of the NBER's Conference on Research in Income and Wealth
Member of China Statistics Archives Advisory Board, 1986-1991
Elected member International Association for Research in Income and Wealth
NSF grant "Inflation and the Measurement and Impact of Fiscal Variables," 1986-91
Visiting Researcher, Bureau of Economic Analysis, U.S. Dept. of Commerce, Fall 1985
Consultant, Argonne National Laboratory
Research Currently in Progress
Effects of Budget Deficits, Economic Measurement, Academic Labor Market